Gau Tao Festival of Mong people in Sapa
Sapa is probably too famous for all tourists because of its natural scenery, cool climate, and is a resort paradise for domestic tourists every summer. However, very few tourists have a chance to experience visiting the villages at the beginning of the new year.
Sapa's villages are full of flowers
Coming to the villages at the beginning of the new year, visitors will be able to experience the long-standing traditional festivals of ethnic minorities such as: Xuong Dong Festival, Gau Tao Festival, Roong Pooc Festival… Visitors can learn rituals, participate in folk games and enjoy food with ethnic minorities.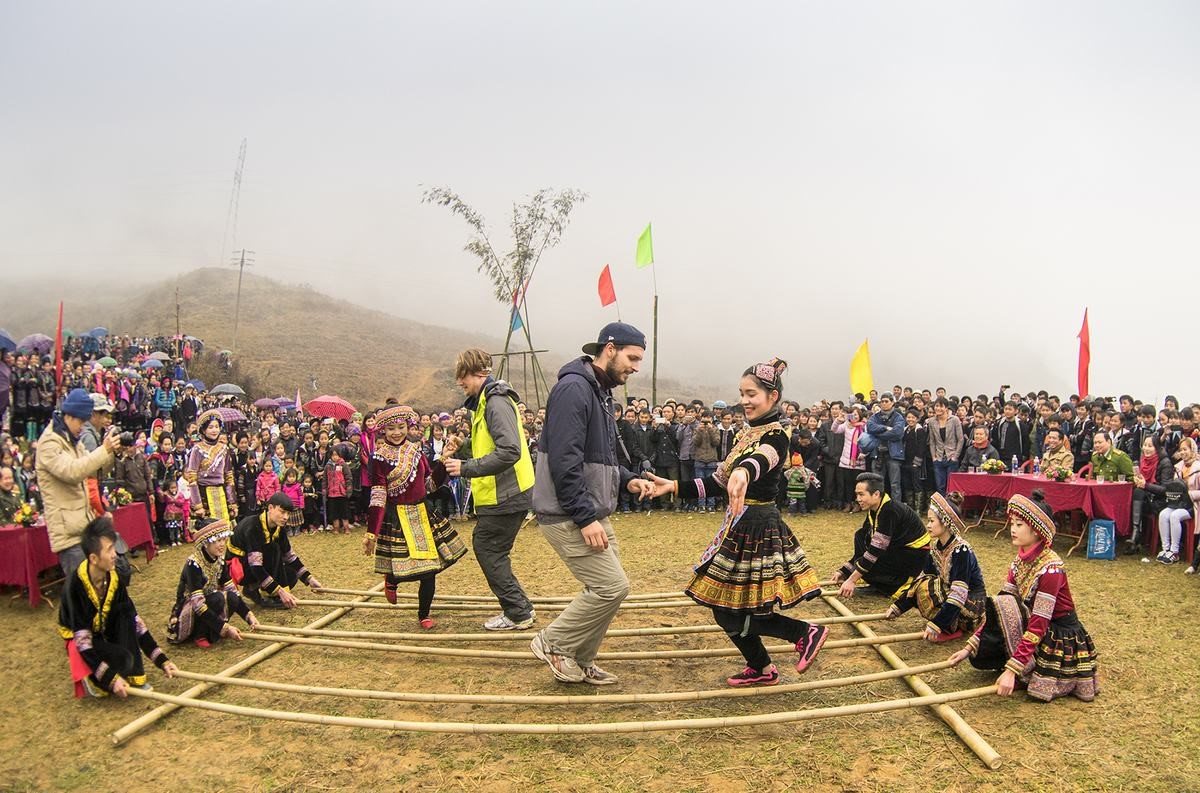 Experience local traditional festivals
Visitors can immerse themselves in the poetic and attractive natural landscape when walking around the village, watching the cherry blossom trees in full bloom, which are leaning against the traditional houses or stretching on the mountainside under the cold weather but feeling extremely warm by the early spring sunshine.
Community-based tourism activities are now very interested and invested in supporting development in the Sapa's villages. Therefore, visitors do not need to worry about the lack of services, just find out and choose a suitable homestay so that they can comfortably relax, rest with family and friends, away from the hustle and bustle of the city in the early spring.
Clean, beautiful and cheap homestay in Sapa's villages
Ba Hien