Located about 12km from the center of Sapa town to the east, Ta Phin ancient monastery is located in Ta Phin village with ancient beauty and architectural style imbued with the French colonial period with mossy stone walls and moss-covered stone walls traces of time
Ta Phin Monastery is majestic and massive many years ago
Few people know that this ancient monastery in 1942 was the residence of 12 nuns belonging to the Order of Sisters of the Catholic Church. In February 1942, the governor of Tonkin at that time signed a contract agreeing to grant this abandoned land next to the Ta Phin fruit tree research station to the church with the rent of 1 "quan"/year.
In 1945, the political and security situation was unstable, the nuns' group left for Hanoi and the monastery was officially abandoned since then. Experiencing many historical upheavals along with the wear and tear of time and weather, the monastery is now left with only fragments of mossy green stained stone walls.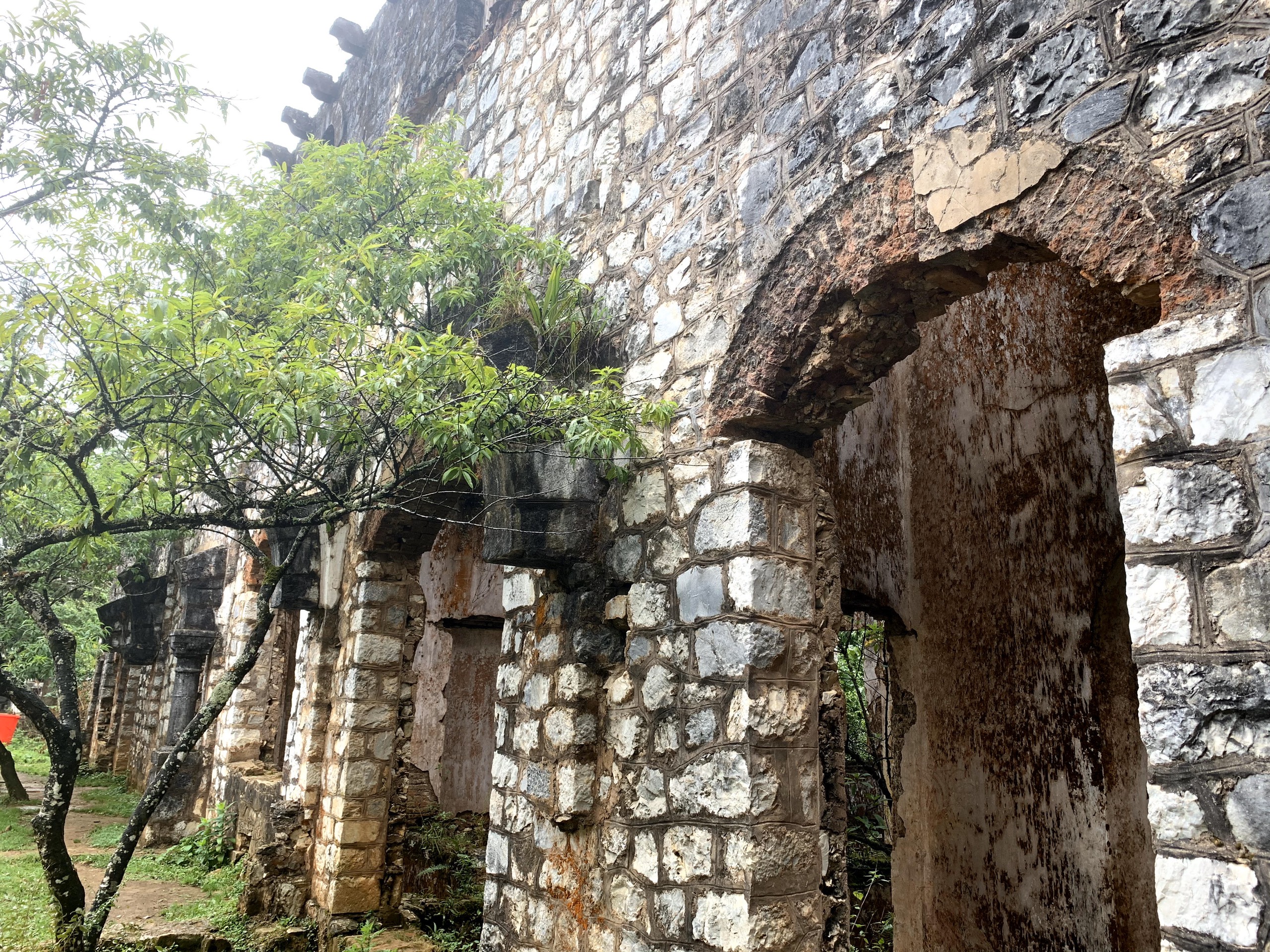 Dome-shaped doors – Typical architecture of France
It seems that the whole monastery is a different world with the ancient beauty typical of Europe, completely separate from the familiar simple wooden houses in the mountains of Sapa. The beauty of French architecture, subtly nostalgic, vague and mysterious aftertaste.
The materials to make the walls are completely surrounded by laterite, inside are solid glass walls and windows. Today, creating an ancient landscape but still standing proudly in the middle of the romantic Sapa sky.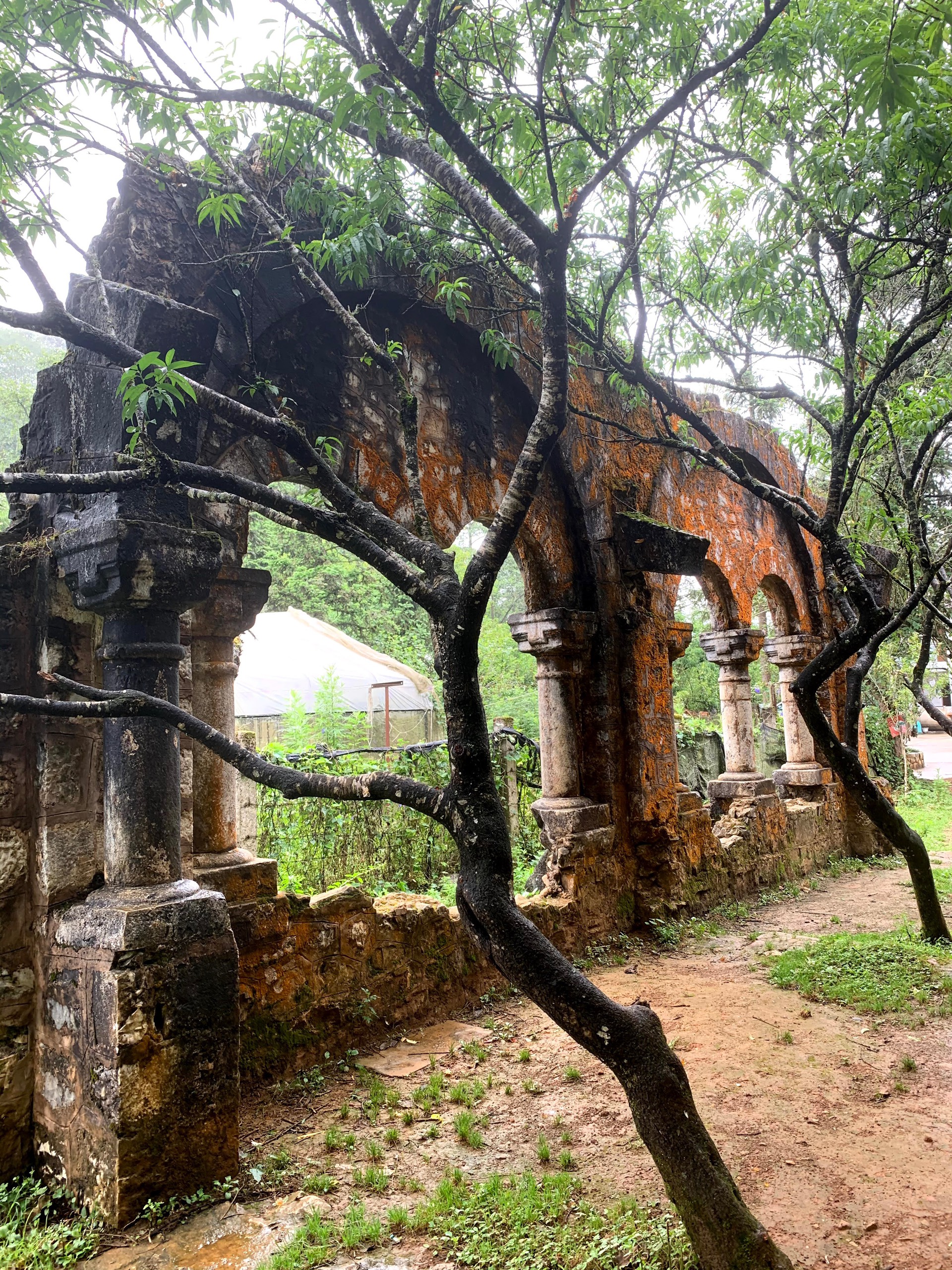 Traces of time imprinted on the walls made of honeycomb stone
The overall monastery includes 5 compartments, 1 main staircase and 3 floors and an underground basement. The horizontal house was originally the residence of the nuns in the past. On the right side is a row of houses connecting the horizontal house is the place to store food and the kitchen. However, now, time has somewhat eroded the ancient beauty of the houses when most of the time. Most of the roofs were gone, leaving only bare stone walls. All create a scene of regret about the past history.
Visitors enjoy taking photos at Ta Phin Monastery
Ta Phin ancient monastery with its ancient magical beauty and contemplative atmosphere is the difference in Sa Pa. And it is the timeless beauty of this place that will make your trip to the Northwest mountains more memorable and meaningful.
Bich Ngoc