If you are traveling to Sapa and do not know where to go in the evening in Sapa, what to play?
Don't skip this article, let's explore those fascinating places with us.
1. Explore the night market: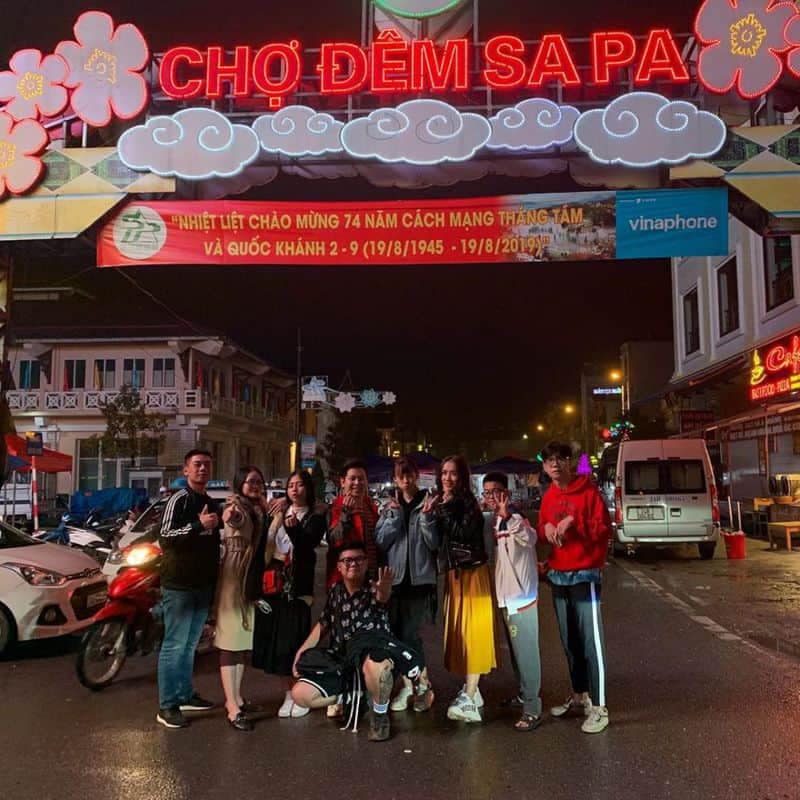 Sapa night market
Every weekend, Sa Pa night market is colorful with the stalls of the H'mong and Red Dao people.
You can find unique handicrafts bearing the colors of the highland ethnic people such as brocade, trumpet, flute, silver jewelry, bronze, goatskin drum... is a food chain parallel to the row of stalls right in Sapa night market.
After walking around the traditional stalls, you can visit the smoky restaurants, enjoy the regional dishes in the chilly weather.
The cuisine here is mainly attractive grilled dishes such as: skewers, vegetable rolls, lam rice, legs, chicken wings, corn, potatoes, cassava ...
2. Cau May Walking Street
Bewildered by the unique beauty of the French colonial quarter built in 1905.
Famous as a busy and bustling street, this place has many restaurants, high-class hotels, and delicious restaurants are holding back the distinguished guests on the road.
If you are not in a hurry, hold a cup of coffee to sip, enjoy a peaceful, peaceful and poetic Sapa
3. Sapa Stone Church: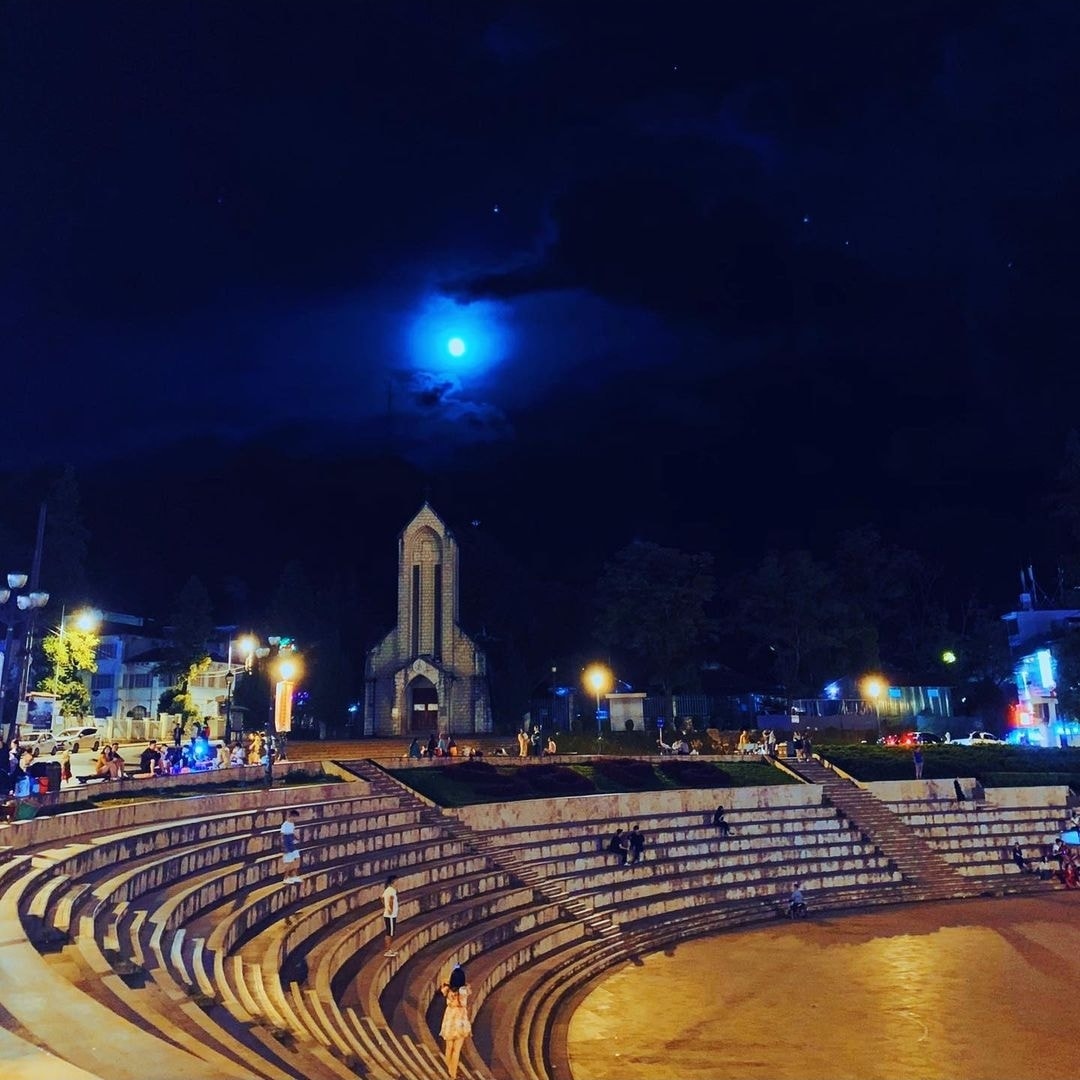 Sapa stone church
During the day, this place has a bold European beauty with busy foreign trade activities.
When night falls, the church puts on its ancient beauty, ups and downs of time.
Opposite the Stone Church, there are often love markets or music shows taking place in the yard on Fridays, Saturdays and Sundays.
The special performances imbued with the culture of Sapa ethnic groups, along with interesting games will leave you with many memories. You can also buy some souvenirs as gifts.
4. Walking around Sapa Lake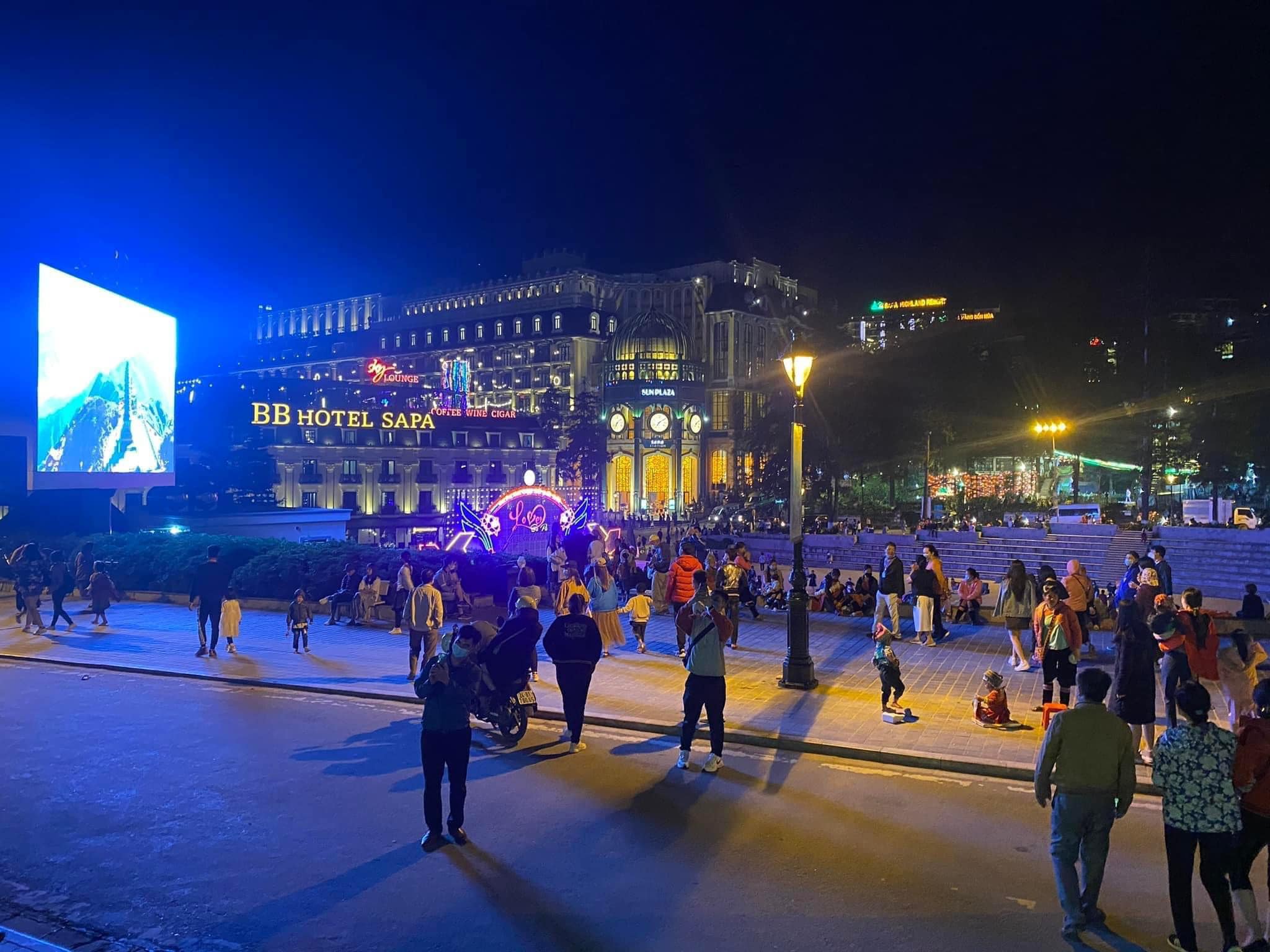 Walking streets
Located right in the center of Sa Pa town, 600m from Stone Church.
Sapa Lake attracts tourists by its gentle, peaceful beauty, poetic space, and romantic scenery. .
This is also the gathering place of many people walking, tourists walking, watching the bustling Sapa life at night.
5. Night out at the bar:
In Sapa, there are bustling bars at night. Please choose a suitable bar to meet and chat with people like: Why bar OCB, The Mong Sister, The color bar,..
6. Chill at a cafe in town: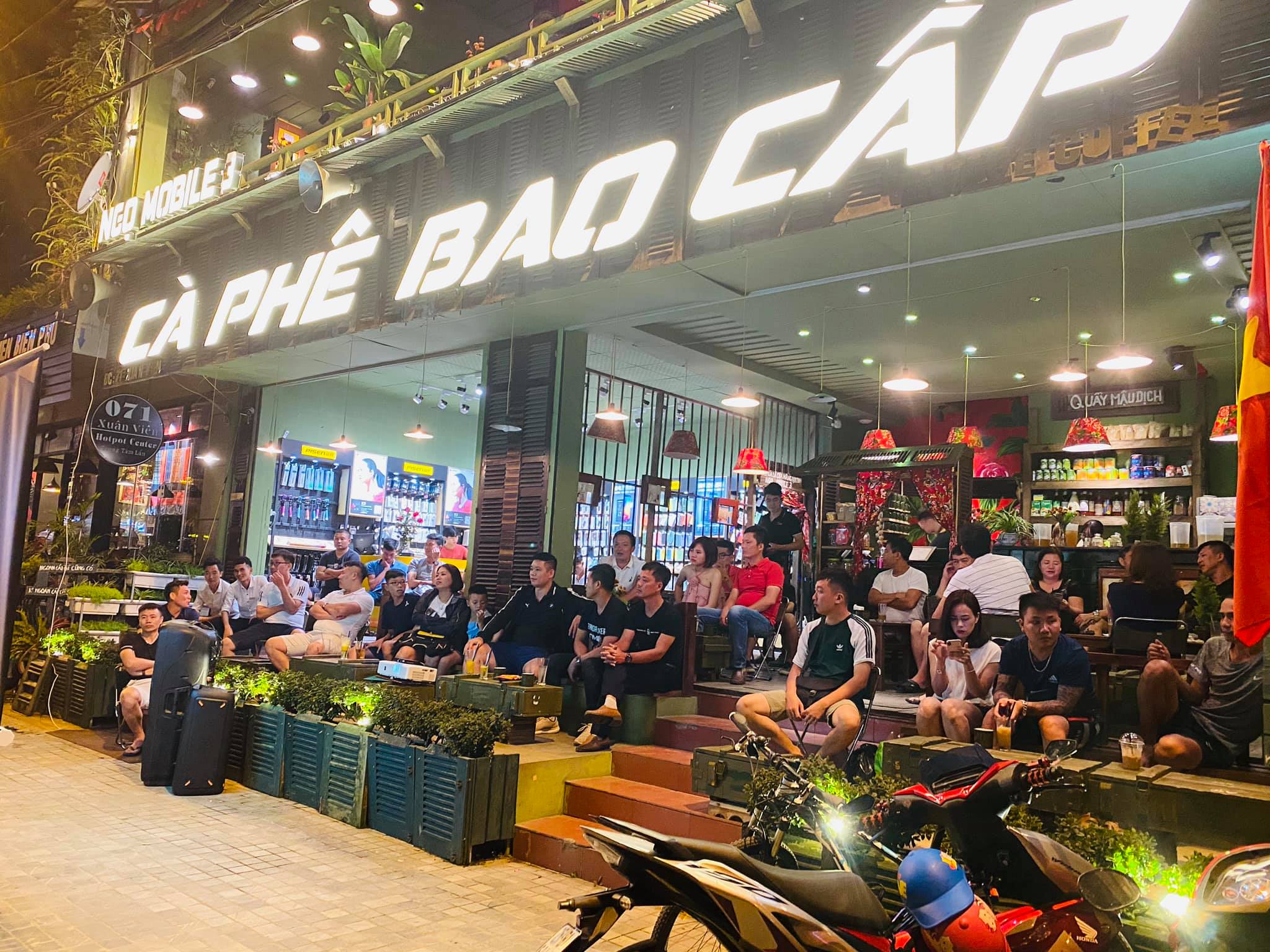 Bao Cap coffe shop
A cold evening but sitting by a cup of warm coffee, listening to the sound of the music, the whispering conversations of the shop and watching the crowded line, chill must know.
Some cafes you can easily find in the center of Sapa such as: Cong Cafe, Kafa Cafe, Aha Cafe, Anise, Subsidized Coffee, ..
Đo Hoa