Cat Cat village is the living place of mainly Black Mong people, according to the information of the village elders, the Black Mong have settled here for a long time and do not remember how many generations till now.
In the early 20th century, the French had discovered and chosen this village as the resort for the officials and built the first hydroelectric plant (today there have still preserved and is the traditional performance of the Black Mong boys and girls daily frequency 6 times per day for the visitors). There is a beautiful waterfall that the French transcribe as Cat Cat. Therefore, the village named Cat Cat. Today, Cat Cat is an ideal eco-tourism destination, attract many foreign and domestic tourists.
Cat Cat village attracts tourists not only by the peaceful scenery but also by the traditional cultural and diversity characteristics of the ethnic Black Mong. Coming to Cat Cat, visitors will be immersed in the gentle dance of the beautiful Mong girl, pan pipe dancing, dan moi, particularly take part in bamboo dancing with the boys and girls.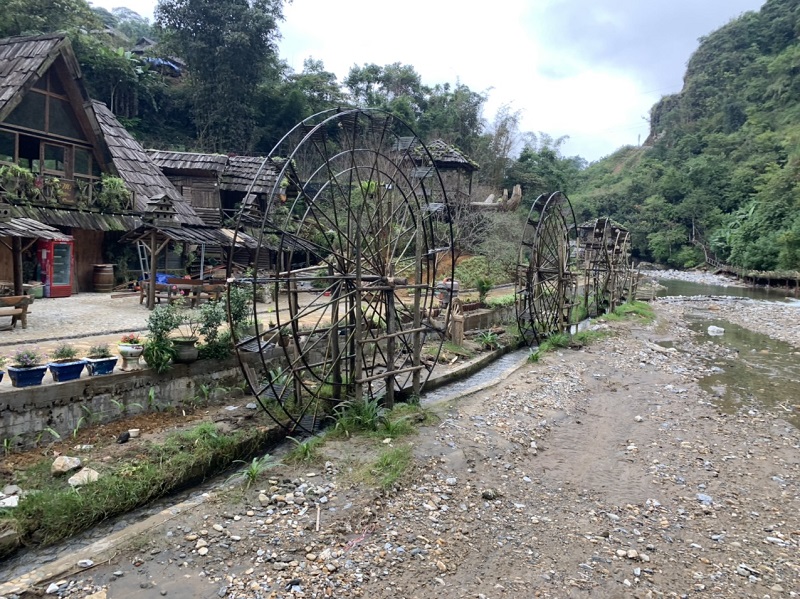 Besides planting rice, the Mong people also develop traditional handicrafts such as twisting flax and weaving fabric, knitting household equipment, engraving silver and forging agricultural tools. Go to Cat Cat village, tourists will visit the place of exhibition and sale for the Mong traditional crafts. These sophisticated and unique products which are created by the skillful hands not only bring vitality to the village but also show the specific culture of the Black Mong people.
With the unique features of a Northwest highlands village, Cat Cat becomes the impression destination and the domestic and foreign tourists must to go when arriving to Sapa.
Thanh Tuan