Sapa tourism is endowed by nature with cool climate, majestic scenery, cultural treasures of unique ethnic groups…
So tourists coming here often have many options to visit according to their needs and preferences individual.
Sapa has long been the top of the most beautiful and attractive trekking destinations in the world.
Small roads through villages, terraced fields, or bamboo forests, waterfalls … are always the first choice for foreign tourists when coming here.
Visitors have a variety of options, from one-day, two-day, three-day or longer programs.
Visitors will have the opportunity to stay at a homestay, to immerse themselves in the daily life and activities of the people, and enjoy the traditional dishes of different ethnic groups.
Tourists who love to explore, take risks and love to conquer the top will choose to conquer Fansipan – the Roof of Indochina by trails.
Currently, there are 2 popular climbing routes: Sa Pa – Tram Ton – Fansipan; Sapa – Cat Cat – Fansipan – Tram Ton.
The trails through the primeval forest, bamboo forest, rhododendron forest … bring visitors to the peak of 3,143m high, where visitors can zoom in on the majestic mountain scenery, or the sunrise and sunset in a corner of the sky.
A fairly new and unique experience in Vietnam has also appeared in Sa Pa, which is a canyoning tourism product.
Researched, installed and delivered by extreme sports tourism experts from France.
The canyoning tour at Love waterfall is the most unique tourism product in Sapa.
Tourism that combines relaxation and treatment is also a tourism product that has existed for a long time in Sapa, but has only recently been focused on promoting and introducing to visitors.
With a fresh and cool climate, Sapa is an ideal choice for tourists to relax in the hot summer.
Seasons all year round, especially in winter, visitors can choose to experience the red Dao bathing medicine in Ta Phin.
Bath medicine is created by the Red Dao people from dozens of natural medicinal leaves in the forest, which are dried, chopped and cooked, creating a unique scent.
After a short time of soaking your feet, or soaking your whole body in bath water contained in a wooden barrel, visitors will feel refreshed and all fatigue will disappear.
The new tourism product that is being very excited by young Vietnamese people is picnics and outdoor camping.
The selected locations are usually flat lawns along streams or high hilltops with open views.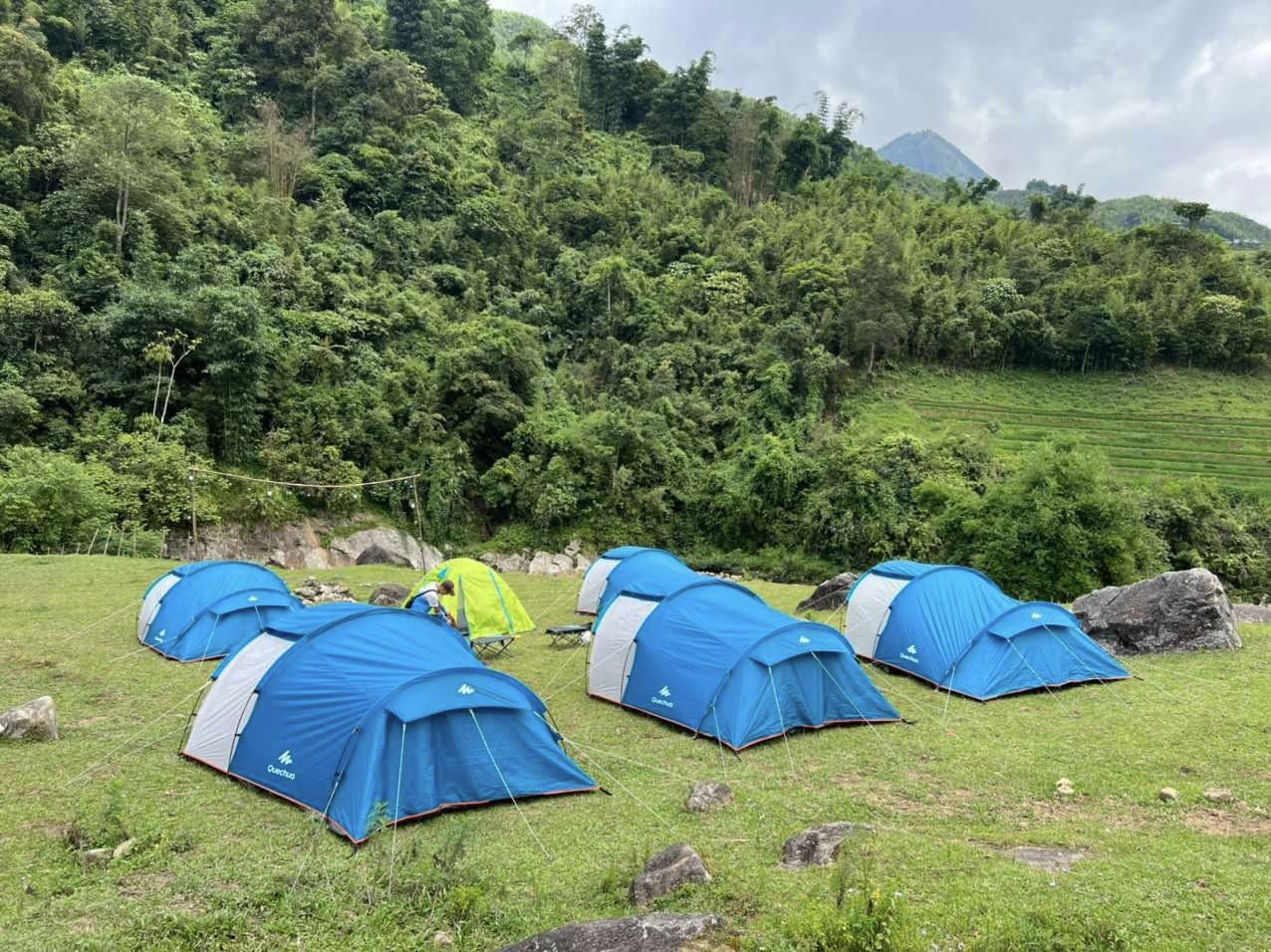 Participating in this tourism product experience, you will be close to nature, enjoy outdoor barbecues and spend the night under the starry sky.
Above are just some of Sa Pa's unique tourism products, in addition, there are many other products such as: 1 day experience as a farmer, cultural tourism, festival, cloud hunting … also very attractive.
Tourists come and explore this beautiful land of Sapa.
Thanh Tuan