June is the beginning of summer in Sapa, but the weather here is quite pleasant compared to other regions. Due to its high terrain, Sapa still enjoys a consistently cool summer when daily temperatures never exceed 25°C. Warmer weather combined with high humidity of 81% can be uncomfortable. So visitors should prepare well, stay hydrated, and rest often when participating in outdoor activities.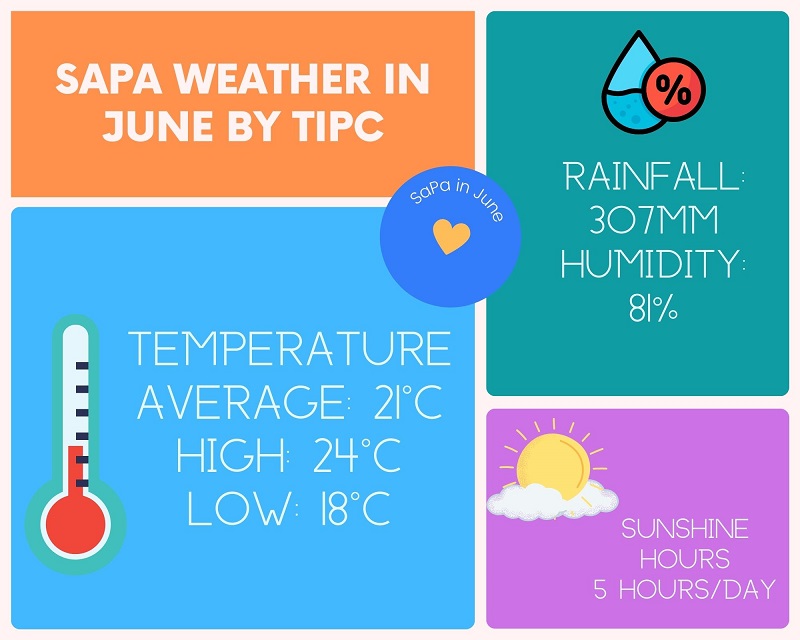 Sapa weather chart in June
The rainy season in Sa Pa runs from May to the end of August. Rain can be an obstacle in trekking or outdoor activities. But for sure, that will give you a chance to enjoy other fascinating aspects of this lovely town.
In fact, some people say that for seasons can be seen in a day in Sapa. This might be the best expression to describe the rapidly changing weather here. In general, the weather in Sapa is unpredictable. It is nice, warm and clear during the day and possibly rainy, wet and cold. So the above chart is just a reference.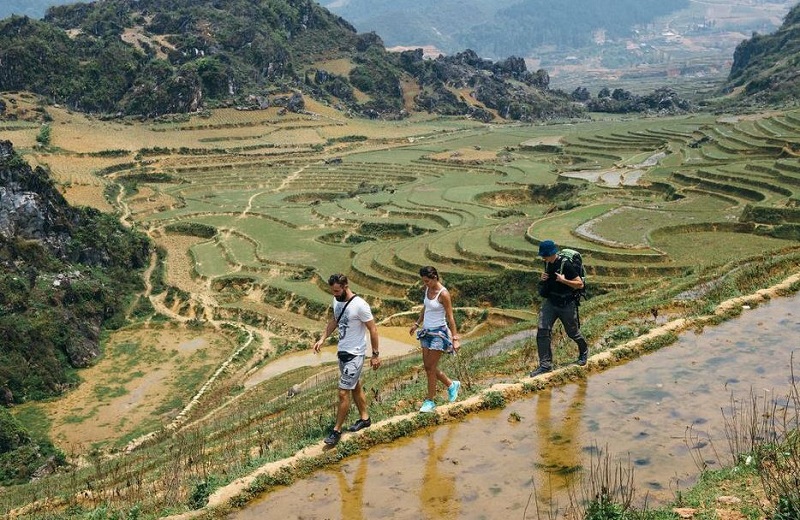 Tourists trekking in Sapa
Coming to Sapa to enjoy a wonderful and comfortable vacation when you are in harmony with nature. One way to make travel more special and memorable is to try to learn and experience the customs of the local people here. Hope the above will help you have a happy and meaningful trip.
Bich Ngoc