1. Sau Chua rose garden
Located in Sau Chua village, Sa Pa commune, Sa Pa town, about 7 km from Sa Pa center, Sau Chua rose garden has a total area of ​​more than 8 hectares, including Sapa ancient roses and other famous roses.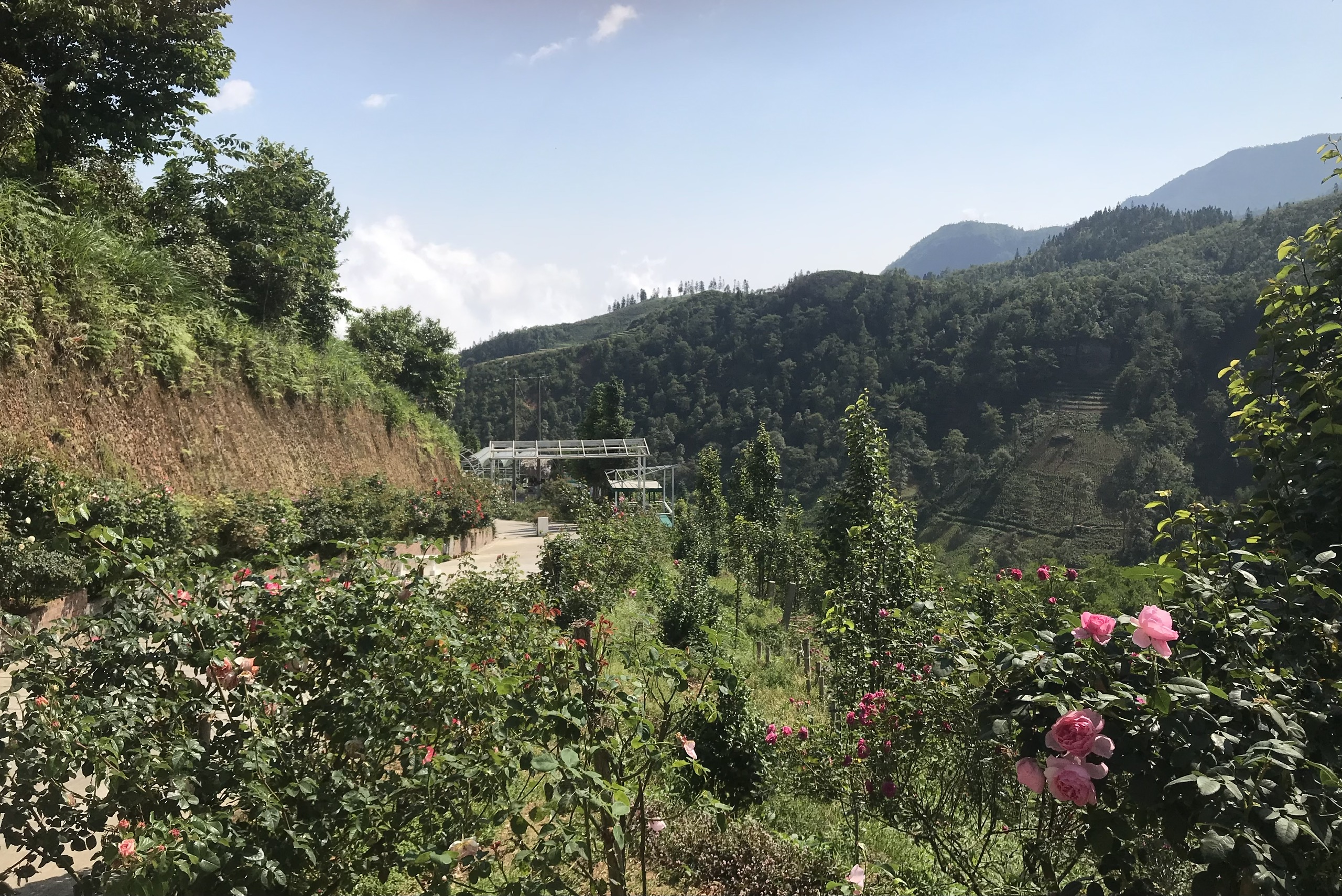 Sau Chua Rose Garden
Sau Chua rose garden is located on the top of the hill with a clear view. The garden attracts visitors right from the entrance with rows of colorful roses. These roses are planted along the path leading to the main flower garden.
In the middle of the rose garden, the most beautiful and precious ancient trees are arranged between small landscapes. Coming here, visitors will admire the beauty of many colorful flowers such as hydrangea, roses and stand out among the clouds.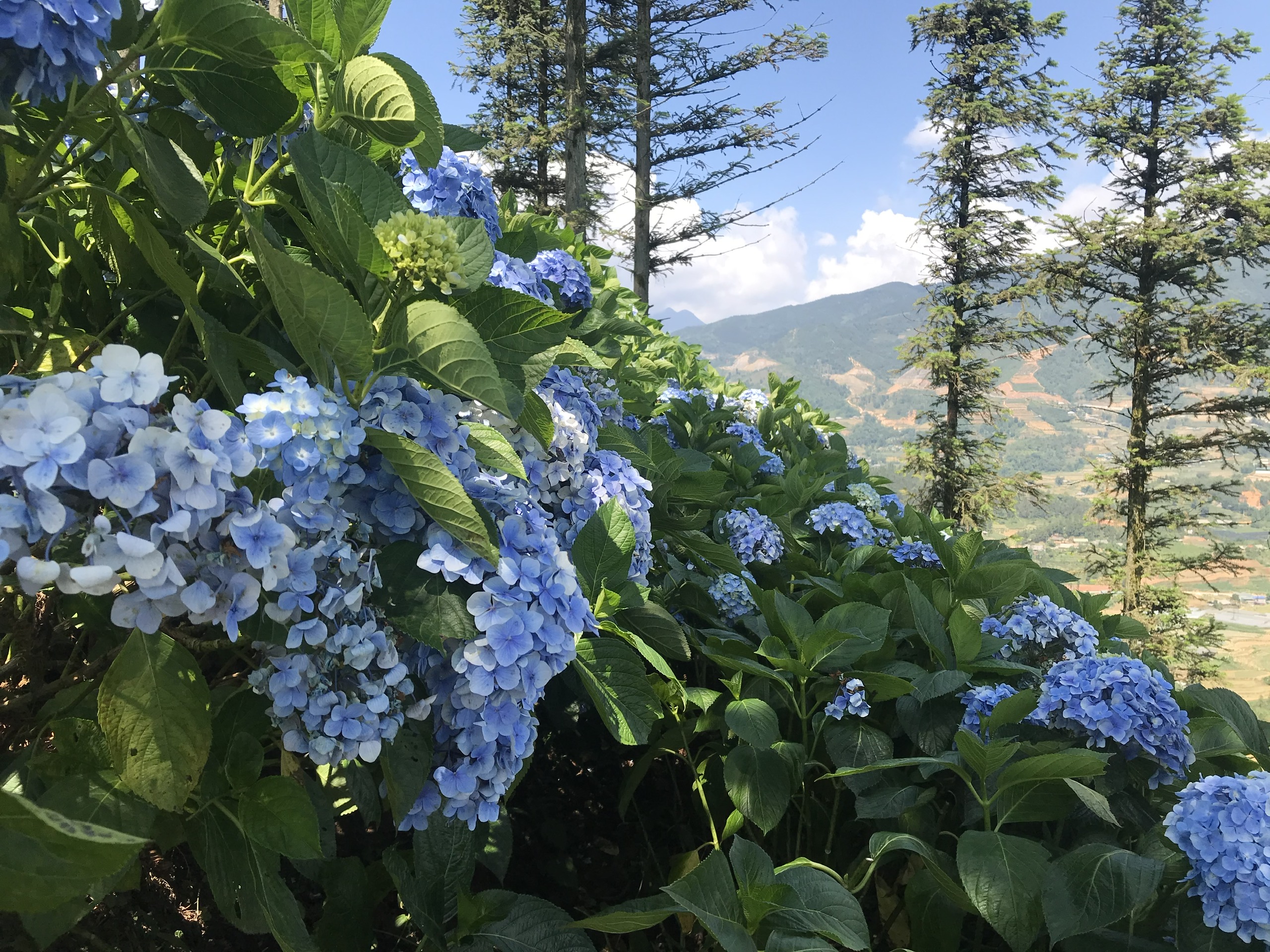 Beautiful hydrangea in the garden
2. Sapa ancient rose garden
Only about 1 km from Sapa center, the ancient rose garden is located at 86 Nguyen Chi Thanh, Sa Pa town. Domestic and imported varieties of roses are carefully cared.. The rose garden have many kinds of roses with many brilliant colors such as pink, yellow, red, orange, .. Tourists will be attracted by the poetic scenary with blooming flower.
Sa Pa ancient rose garden also has homestay, tea on the precinct that make visitors comfort.
3. Rose garden at Fansipan cable car station
The rose garden at Fansipan cable car station is no longer strange to tourists, especially young people and guests who love Sapa ancient roses. The flower garden is planted with about 1000 rose trees of different species. Rose garden is located on a hill with the beautiful terraced fields below. That makes the scenery here be like a "fairytale" place that everyone wants to visit once.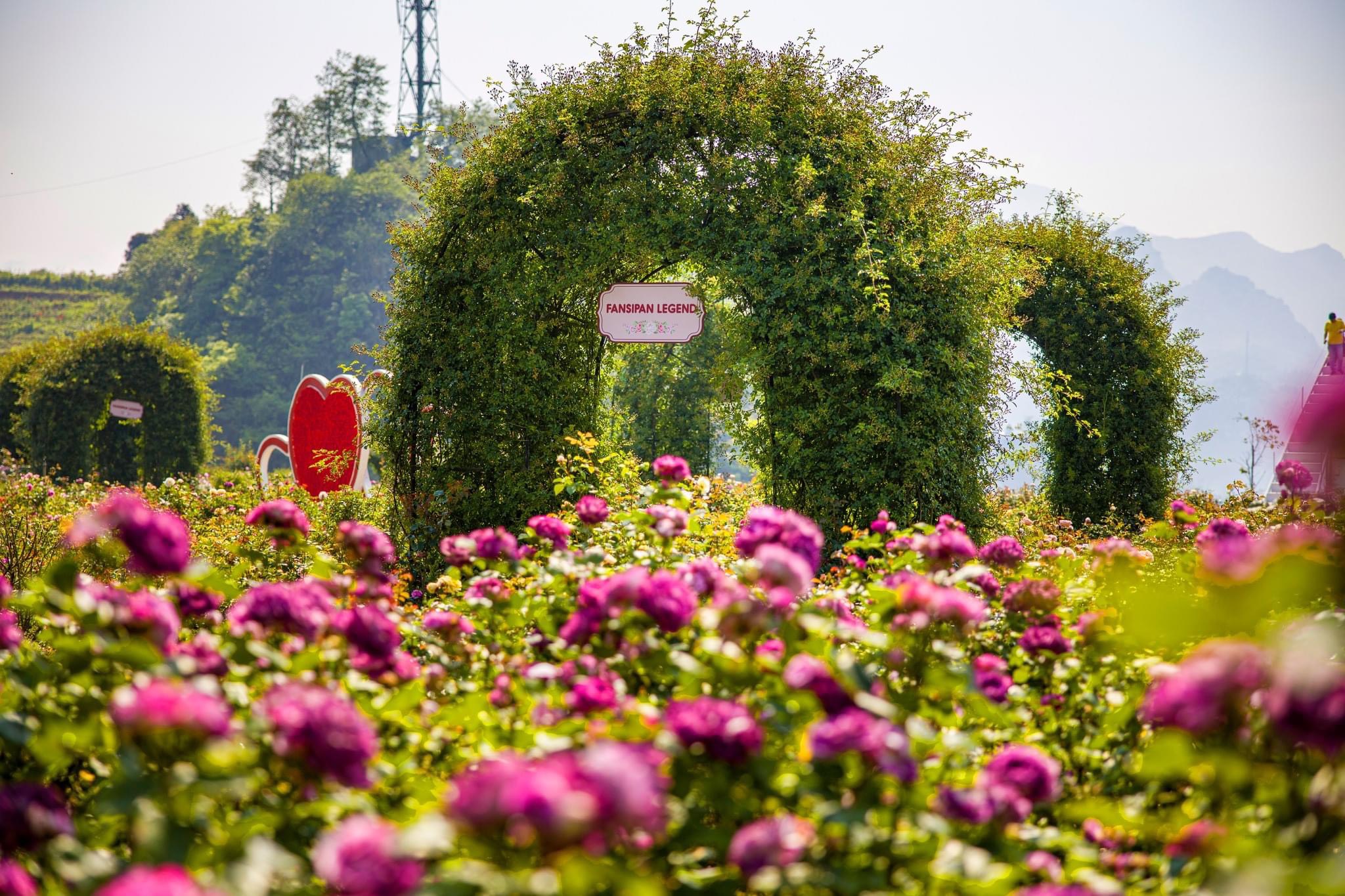 A corner at the rose garden
Brilliant rose color
4. Mong Mo rose garden
Located about 10km from Sapa center (group 2, O Quy Ho ward, Sa Pa town) along 4D National Highway towards Lai Chau, Mong Mo rose garden has a space of more than 2 hectares with the unique beauty. Based on the natural terrain, the owner of the garden has built a beautiful garden, like a fairyland in a fairy tale.
Many types of ancient roses are grown in the garden, creating the impressive space for visitors. From Mong Mo rose garden, visitors can also admire the majestic Fansipan peak, Sin Chai tourist village, or Silver waterfall, heaven gate.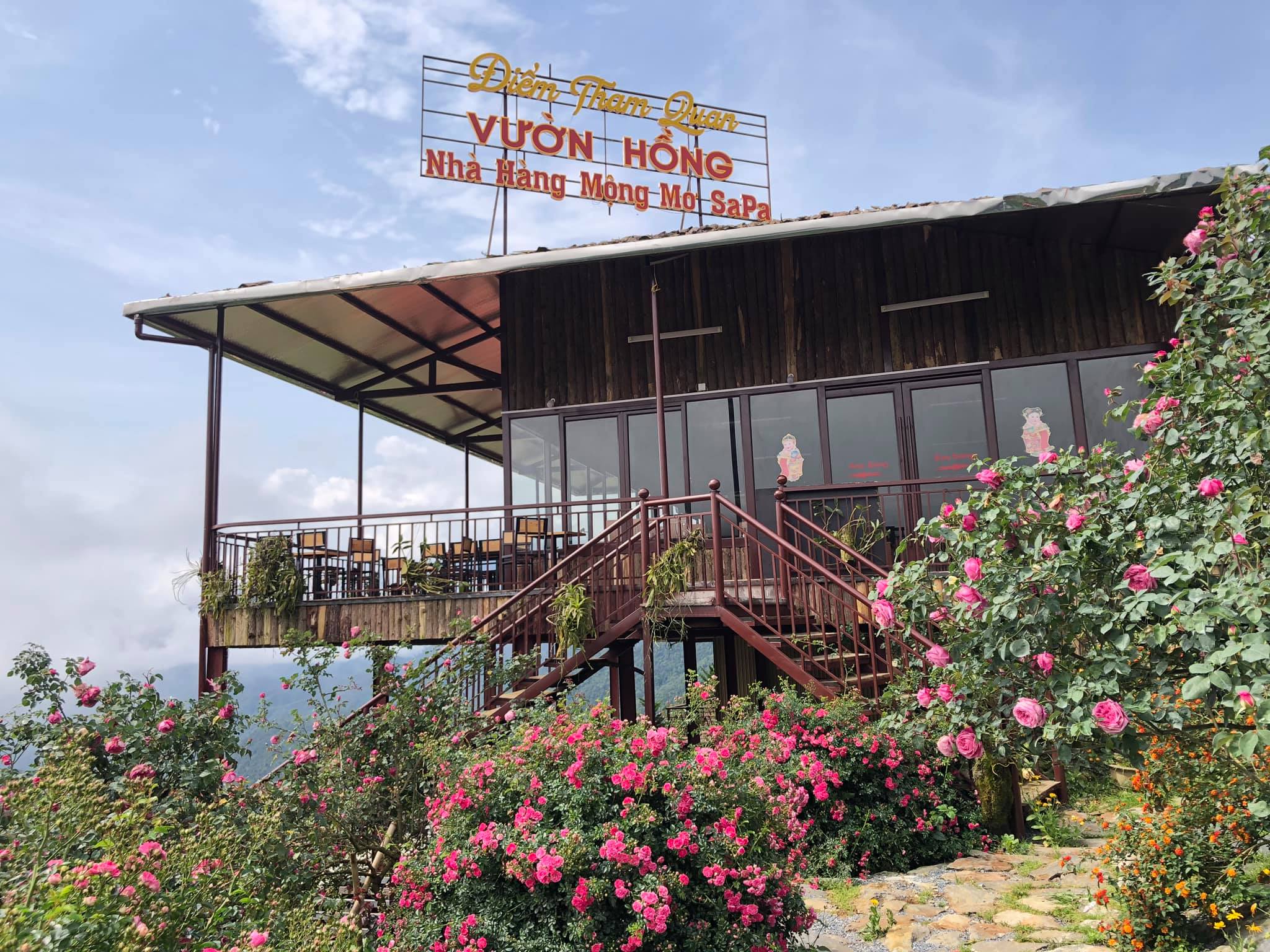 Blooming roses in the garden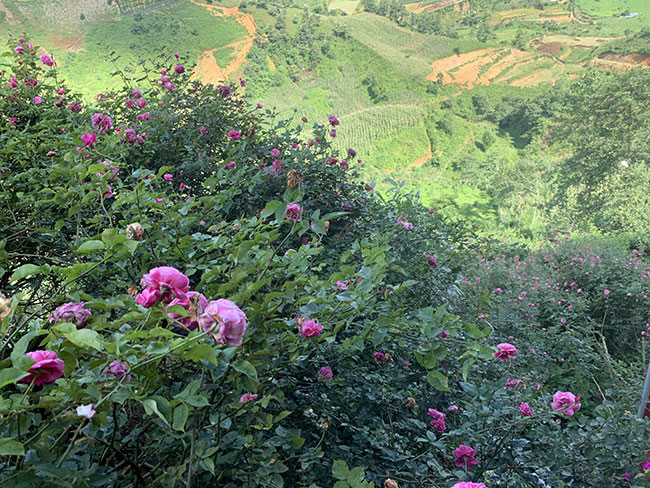 View from the rose garden
Sapa also has many beautiful small rose gardens all over the streets, or villages for you to discover in the next journey.
Nguyen Thuy