Let's TIPC tell you about pipe-singing of ethnic minorities in Sa Pa.
Sapa is in a remote place in Vietnam located about 350 km northwest of Hanoi, close to the Chinese border, and 19 km from the town.
The city of Sapa lies at an altitude of about 1,600m, bringing in a cool foggy site.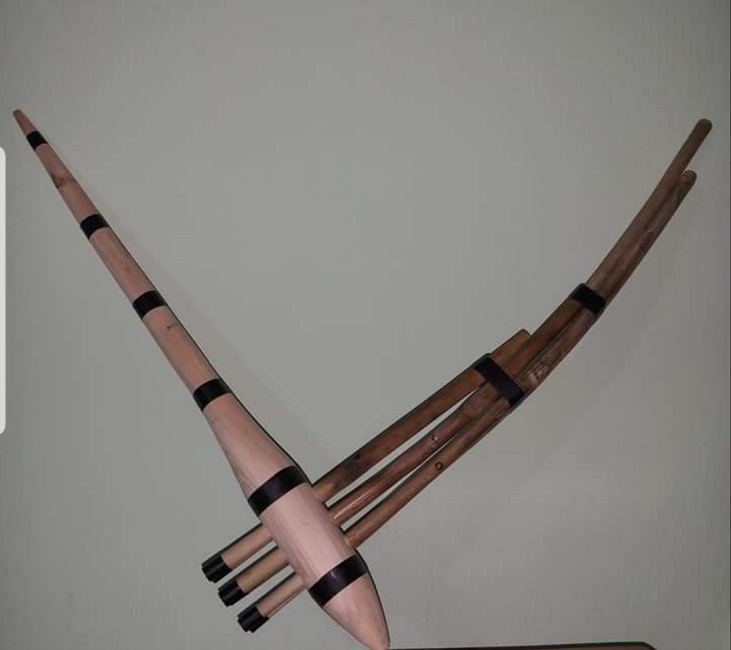 Pen-pipe the traditional music instrument of Hmong ethnic
Sapa district is dominated by the Hoang Lien Son mountain range which is at the Eastern extremity of the Himalayas.
Thanks to that, the culture in Sapa is rich and contains many interesting things. It sounds strange but you may hear about pipe-singing!
This is a form of singing the love duo a man and a woman. It is called pipe-singing because when singing, the couple will use pipe made from bamboo.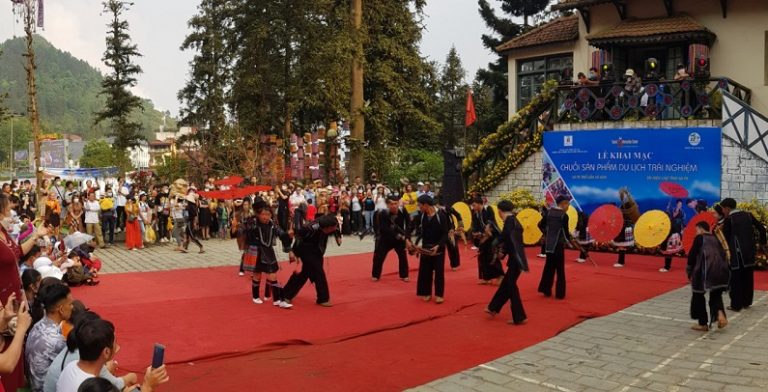 People use twine or silk thread to connect the two pipes. The singers often stand far away from each other unlike the other form of singing the love duo in which people standing close to each other.
The special thing about pipe singing is that when two people stand in the middle of a large space, the echoes of the song sound generously but lovingly, moving people's hearts.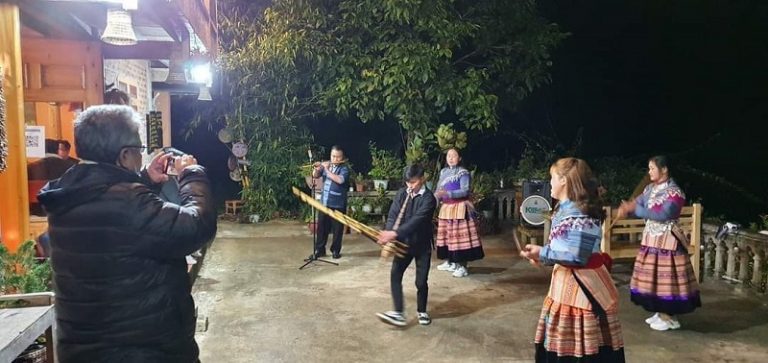 Performance for tourists at local homestay
They sing about family and their love for Vietnamese Northwest breath-taking scenery, in their own language. Needless to say, music is getting people closer to each other, and in fact, helping many to find the true love of their life, which makes the vibe more romantic and exciting than ever.
The movement when singing pipes of the highlanders also has many unique charms and characteristics.
For example, when a woman sings into her pipe, a man puts his ear into their tube to listen.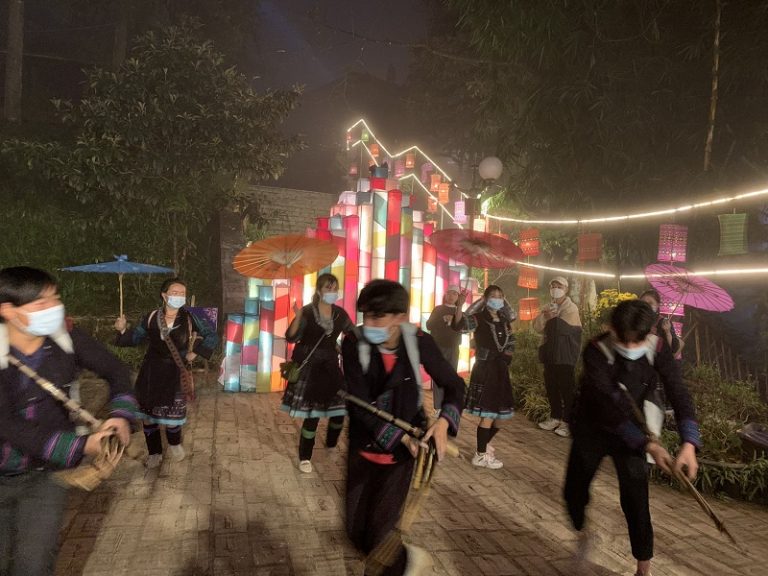 Performance at Sapa Love market
Every time the silk thread vibrates slightly, bringing with it the sweet song of a woman, or the warm love voice of a man, anyone who admires it is also fascinated and excited.
The Dao, the Giay and Mong people in Sa Pa sing pipes when they come to the love market, or on festival occasions, to pray for luck.
To experience this culture, let's enjoy at the show Sa Pa Love Market!
Bui Ha