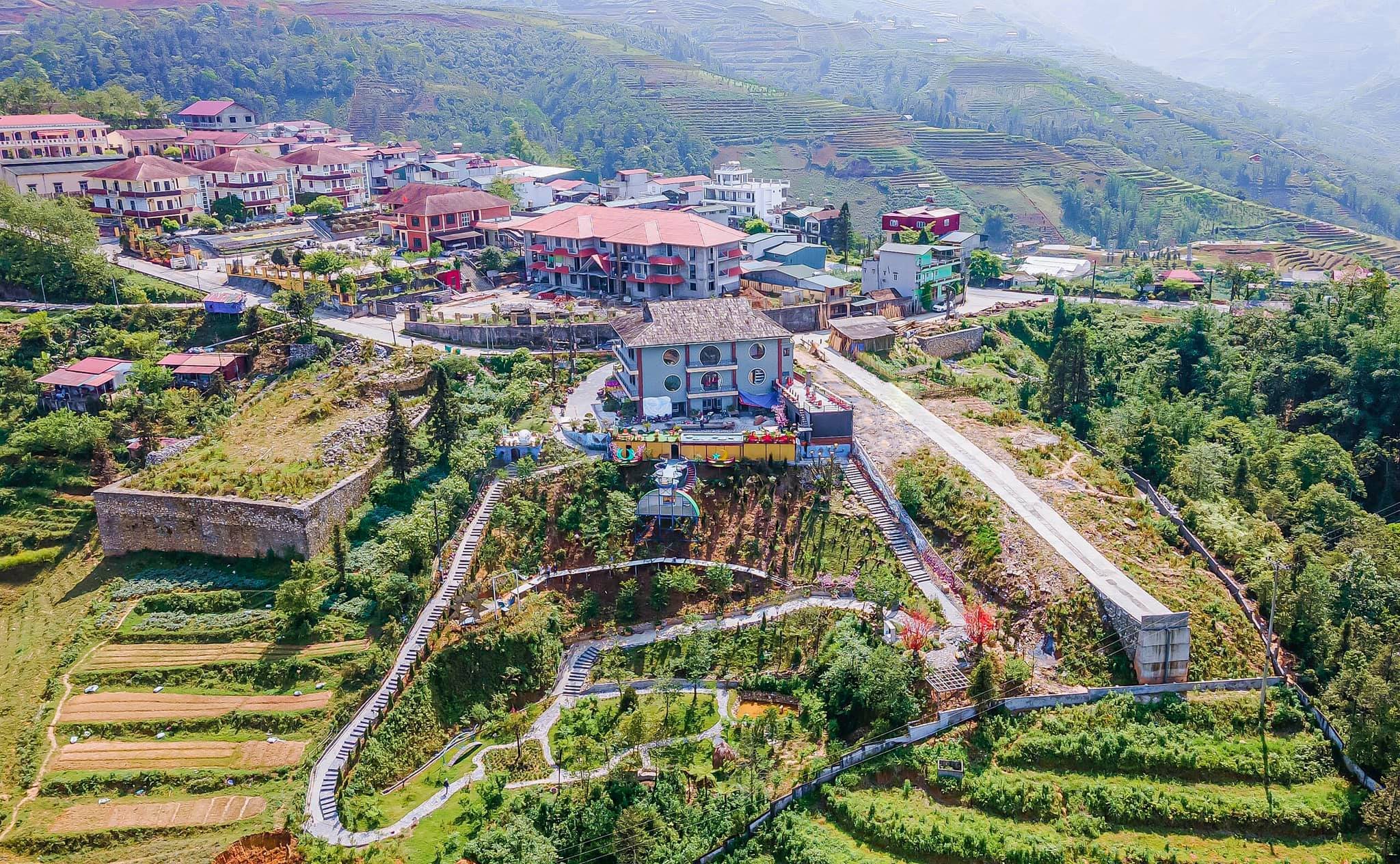 Lan Rung brocade craft village
Located in the center of Sapa, 2.5km from Stone Church in the direction of Lao Cai (81 Dien Bien Phu alley, group 1, Sa Pa ward, Sa Pa town), Lan Rung Brocade Craft Village has a total area of ​​more than 17,000m2 with many green spaces and unique landscapes to serve visitors. This is the place where the whole family from children to adults can both discover about brocade and experience interesting activities: weaving brocade, dyeing indigo for fabric, try on the most original traditional costumes of the ethnic groups. There also has many space for you to take amazing virtual photos. In addition, the outdoor space of Lan Rung brocade craft village also has many nice sceneries such as stone tunnel, flower garden...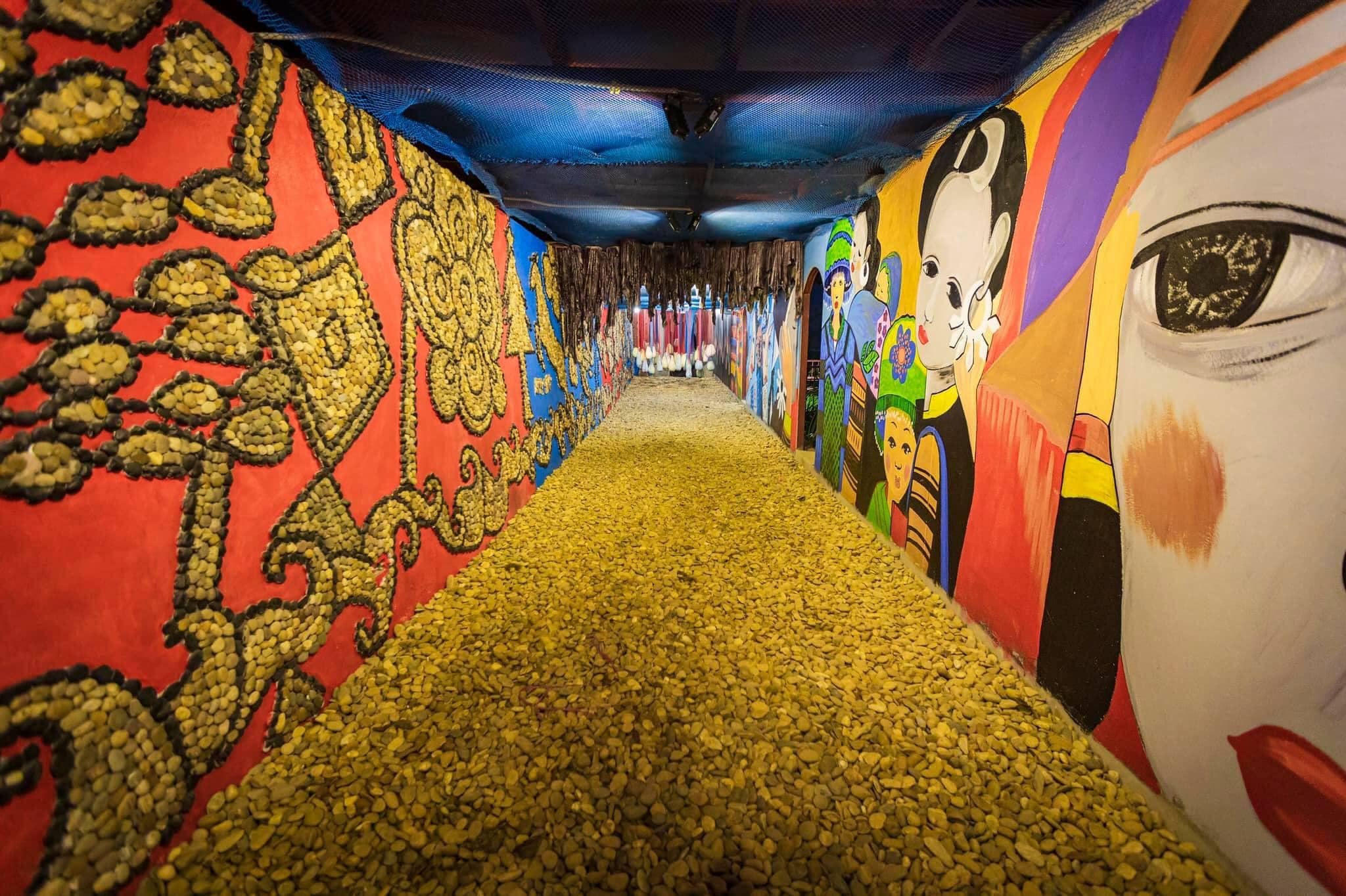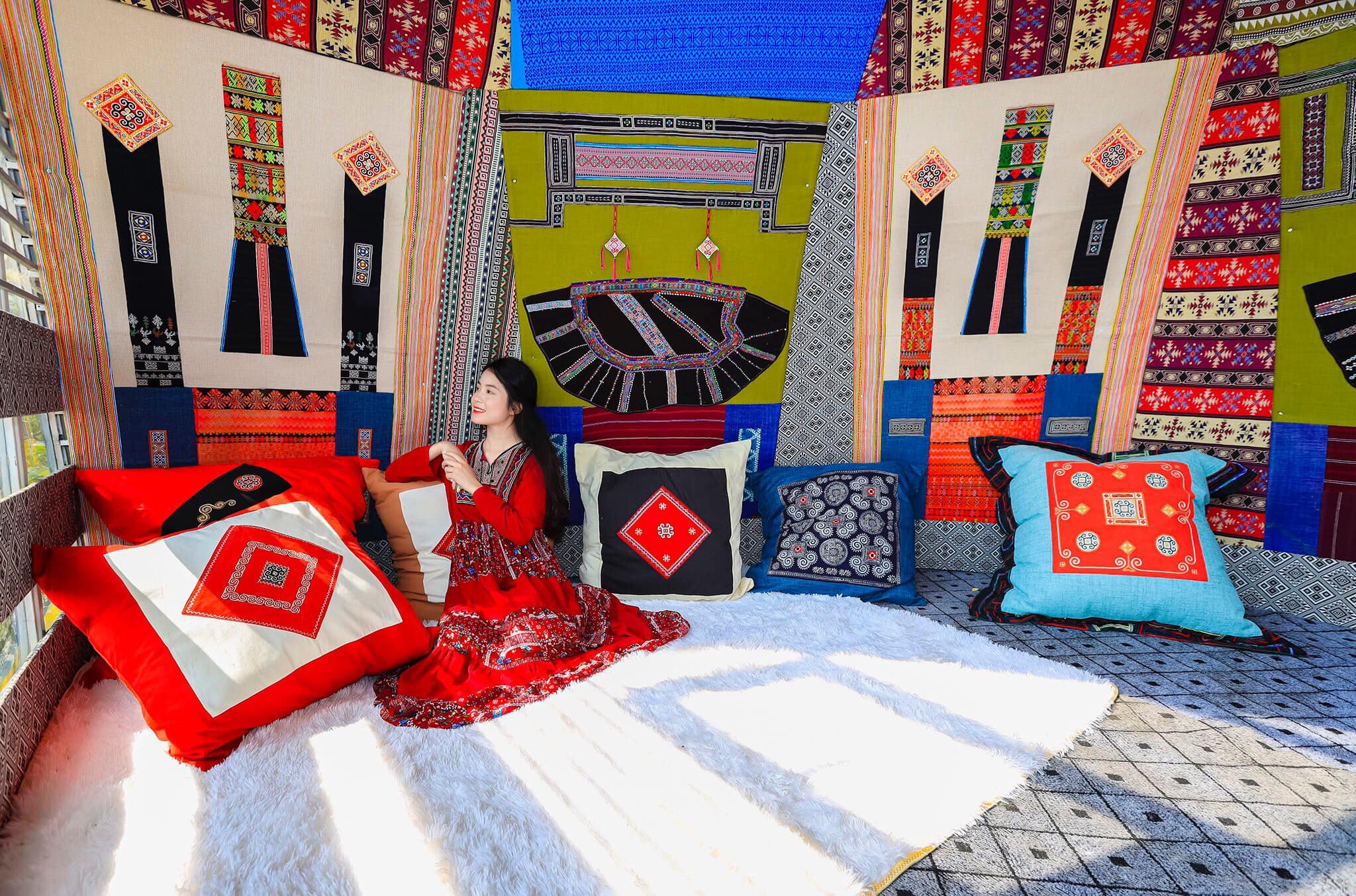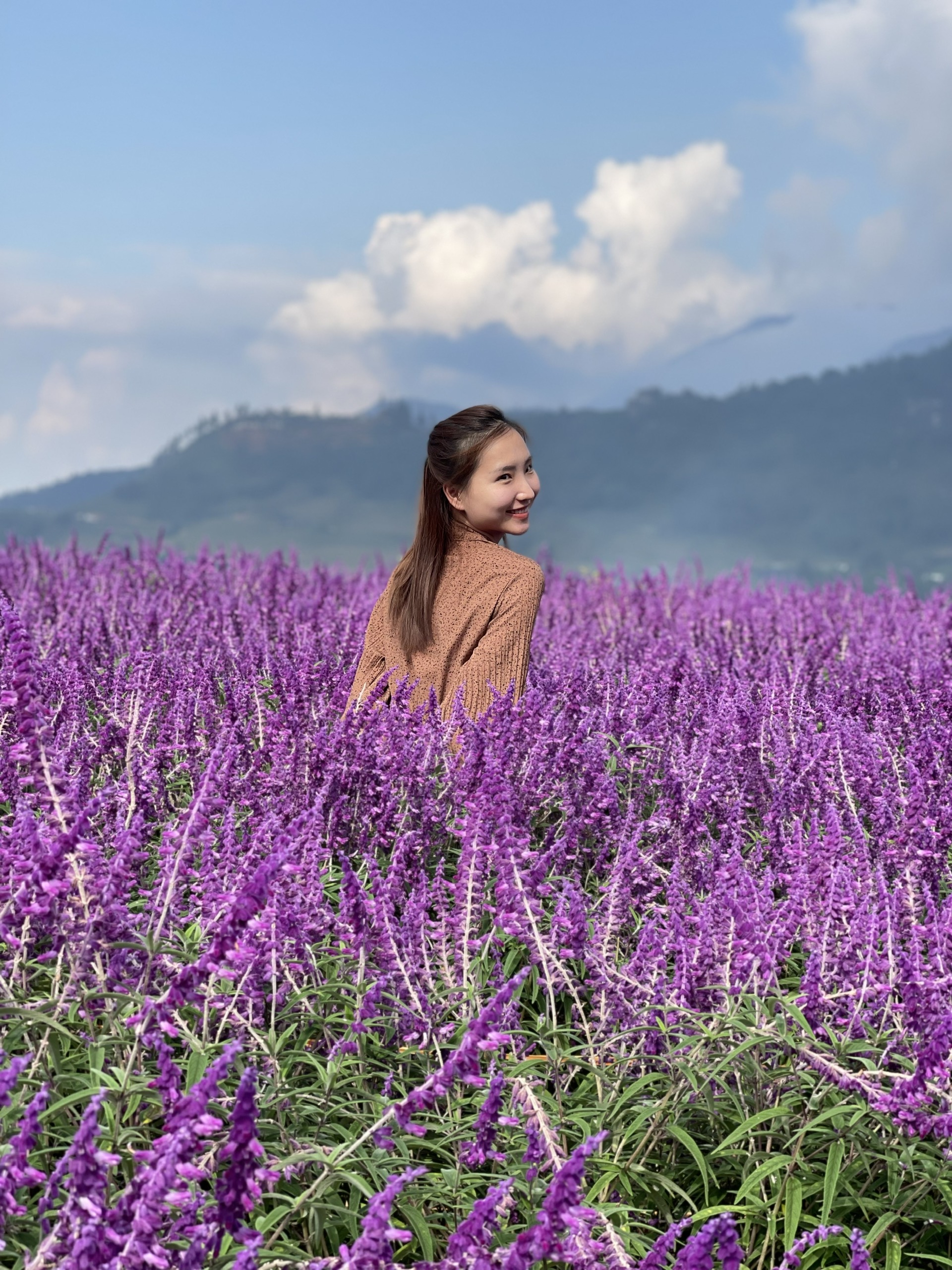 Nice place to check-in
Lan Rung brocade craft village always wants to find ways to promote and preserve these unique cultural values ​​and spread it to more people. It is the place of new experience when tourists come to Sapa, help them better understand the beauty of national culture, admire the beauty of brocade culture for a long time by the ethnic minorities. Colorful brocades are made from flax bark, through skillful hands of the Mong and Dao women, turned into the unique costumes.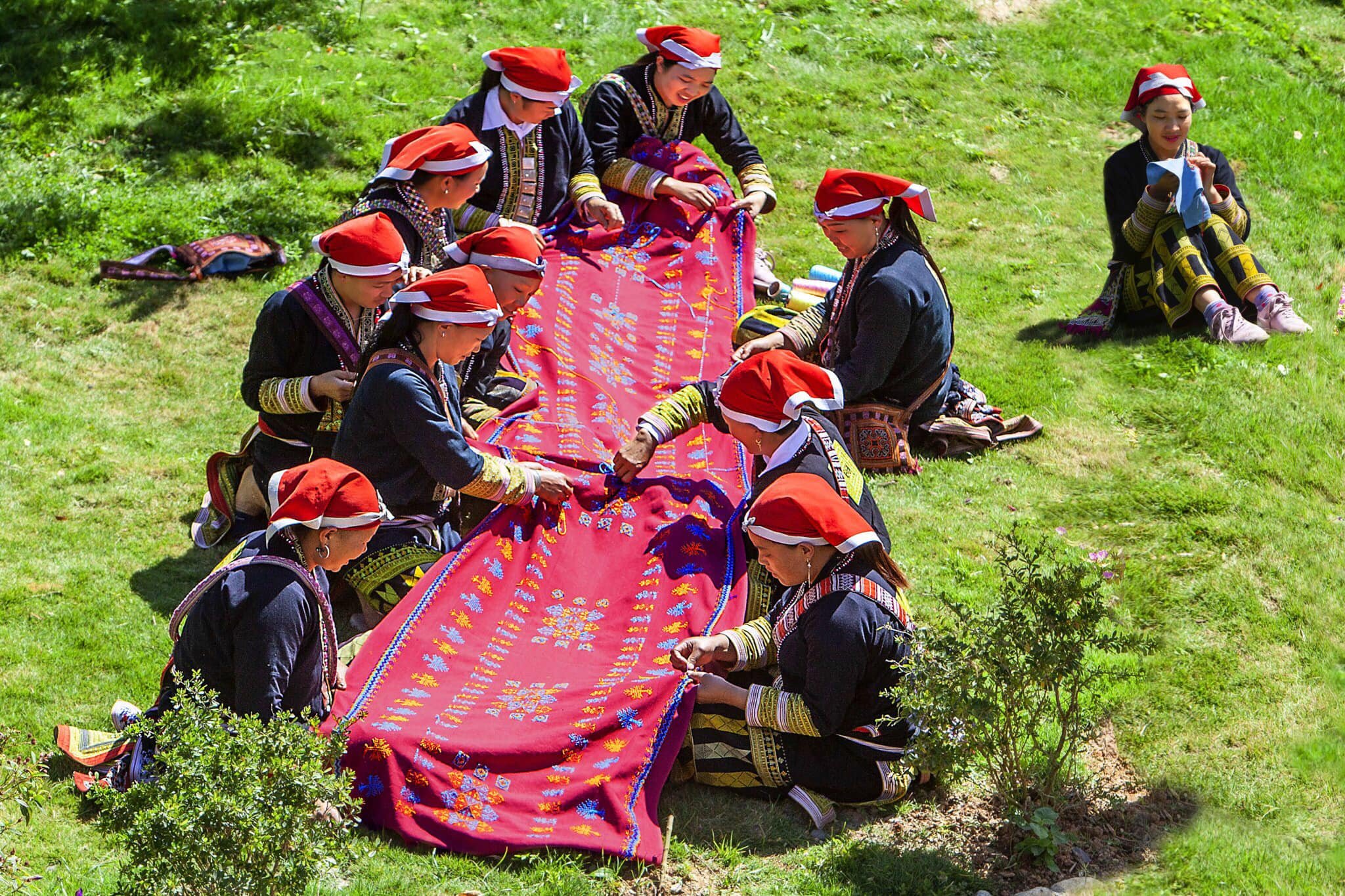 Dao women are sewing the brocade
If you want to know how the brocade is made, come to Lan Rung brocade craft village to discover. In addition, the village provides additional services of dining, check-in, accommodation, ... for visitors to visit and experience.
What are you waiting for, just go to Lan Rung brocade craft village to enjoy and experience these extremely interesting activities. And take yourself with a unique and interesting virtual live photo here!
Nguyen Thuy