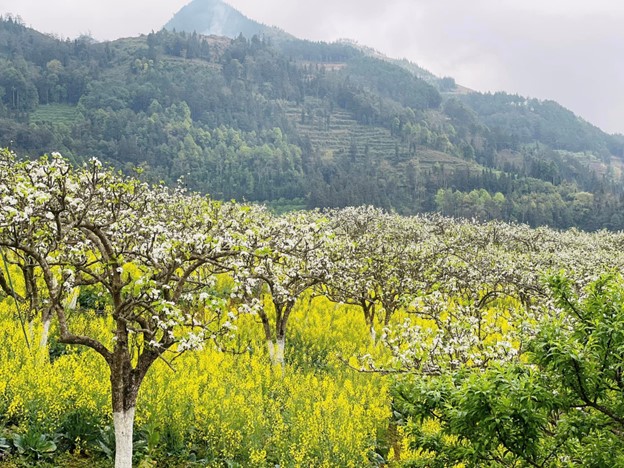 Photo: Pear flowers stand out with their pure white color in the mountains of the Northwest
In the pear blossom season, Bac Ha has about 300 hectares of VH6 and green pear trees, nearly 150 hectares have been harvested.
The pear blossom season lasts from the end of February to the end of March.
One of the places that tourists choose to visit and take photos is the pear garden of the plant variety center in the center of Bac Ha district, the pear flower garden in Ta Van Chu and Hoang Thu Pho communes.
In addition, pear flowers are also found in Lung Cai, Lung Phinh, Ta Chai, Na Hoi …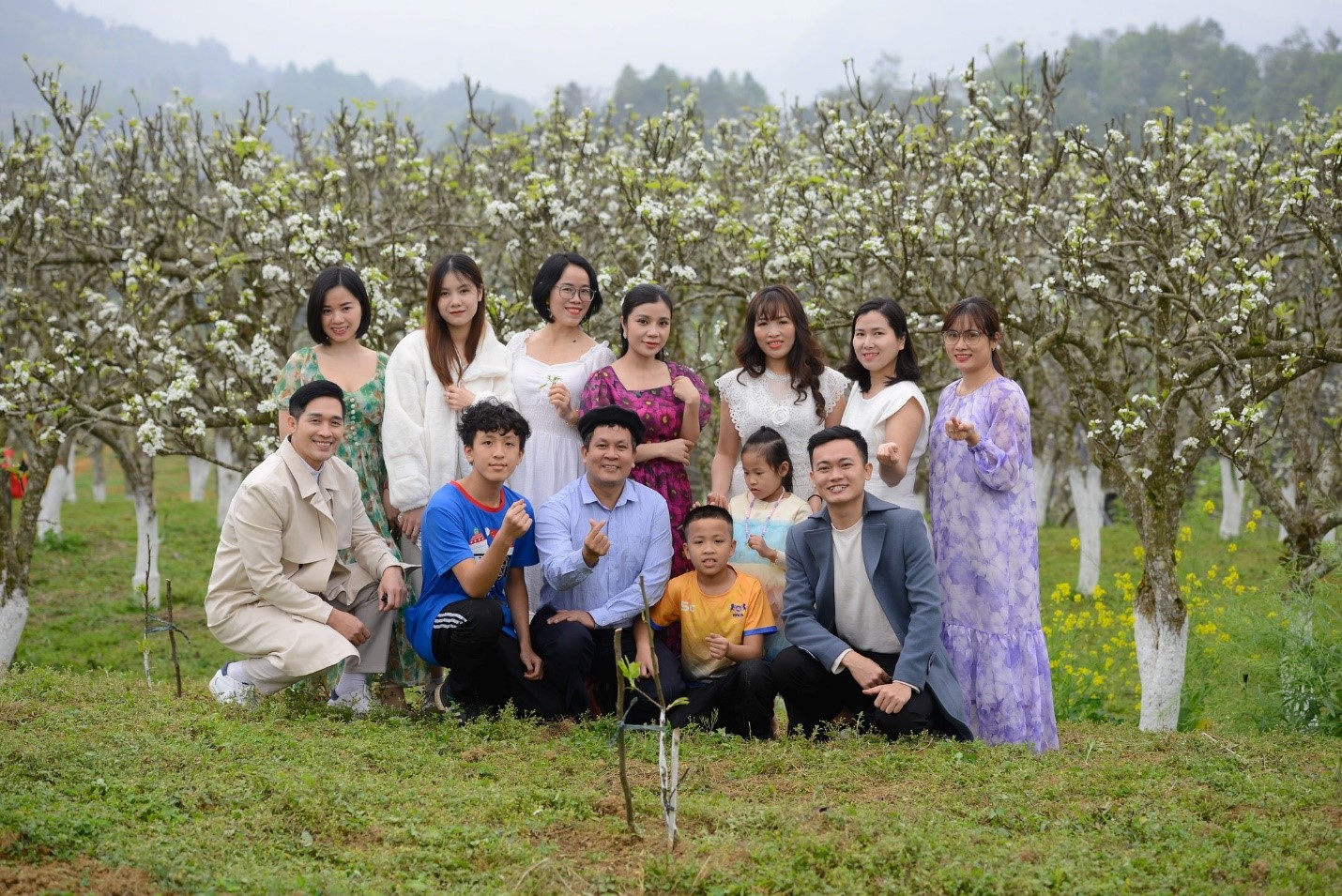 Photo: A lot of tourists go to Bac Ha to admire the white pear flowers.
Thanks to the favorable climate, pear trees grow well. Currently, people not only grow pears to harvest fruit, but also take advantage of the pear blossom season to do tourism.
Many tourists from all over the world flock to admire the scenery and enjoy the pure white of pear flowers on this majestic and poetic plateau.
Pear flowers are not only beautiful but also bring vitality and freshness to the village in Bac Ha.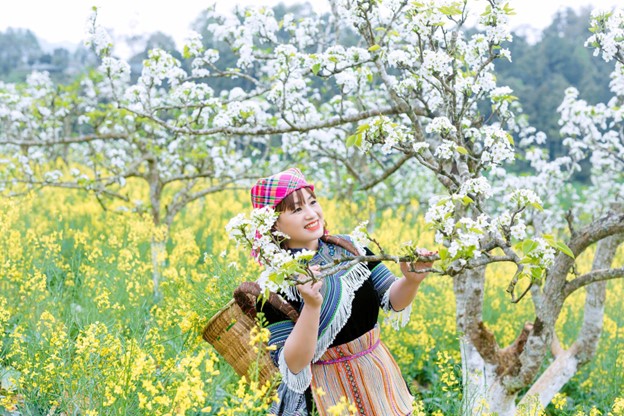 Photo: Ethnic people here also know how to take advantage of this strength to do tourism and promote local culture.
Besides admiring white pear flowers, visitors also have the opportunity to organize camping in the middle of the flower hill, at the same time experience culture, enjoy highland cuisine, learn about the cultural life of the Mong ethnic people here.
Especially witnessing the atmosphere of a highland market bustling with sound, colorful, … Surely you will have great experiences in Bac Ha.
Do Hoa